Wedding Catering for Elegant and Casual Weddings
Your wedding day should be a memorable occasion filled with excitement, joy, and more love and happiness than you've ever experienced before. At High Point Events & Catering, we truly understand how important your special day is, creating many lifetime memories that will last forever.
Let Us be Your "Other Partner"
Planning a wedding can be overwhelming, but not if you have the right partner. We want the planning process to be just as fun and exciting for you as the big day itself! We'll not only walk you through the entire process but even make recommendations to help save you time. When your wedding day finally arrives, you can relax knowing every detail, even the one you hadn't thought of, has been taken care of.
Uniquely You
We know that you've been envisioning how special your wedding day will be. Dreaming of every detail from saying your "I Do's", toasts given by your loved ones, to the fun dance party at the end of the night! We take the time to not only listen and understand your visions, but also your personal taste, interests, likes and dislikes. We want to ensure that your wedding reflects you. Since no two couples are the same, every wedding we design and cater is truly one-of-a-kind, exceptional and uniquely you.
Food is Just the Beginning
We are passionate about providing exceptional and flavorful food for your wedding. But we don't stop there. It's our goal to exceed your expectations and create an unforgettable experience that you will remember for years to come!
Exceptional. Every time.
Let's just get down to it. Planning a wedding can be costly. And many of our couples have a firm budget to work with. At High Point Events & Catering, we offer a variety of price points and menu options for you to select. And we'll never compromise on quality or presentation. Your Event Specialist will happily assist you with designing an unforgettable menu and wedding day that you and your guests will remember forever!
Casual, Elegant Weddings Are Our Specialty
Weddings are a very special occasion and High Point Events & Catering wants to make sure that your special day runs as smoothly as possible.We specialize in outdoor casual weddings, but can work with you for any style of event.
We offer competitive menu prices as well as add-on packages including alcohol, dinnerware, linens, and more!
We also provide complimentary cake cutting and serving for your special day done by our experienced staff. Our wedding caterers and event managers are happy to work with your wedding coordinators and timelines to make sure that everything is in place and ready when you are.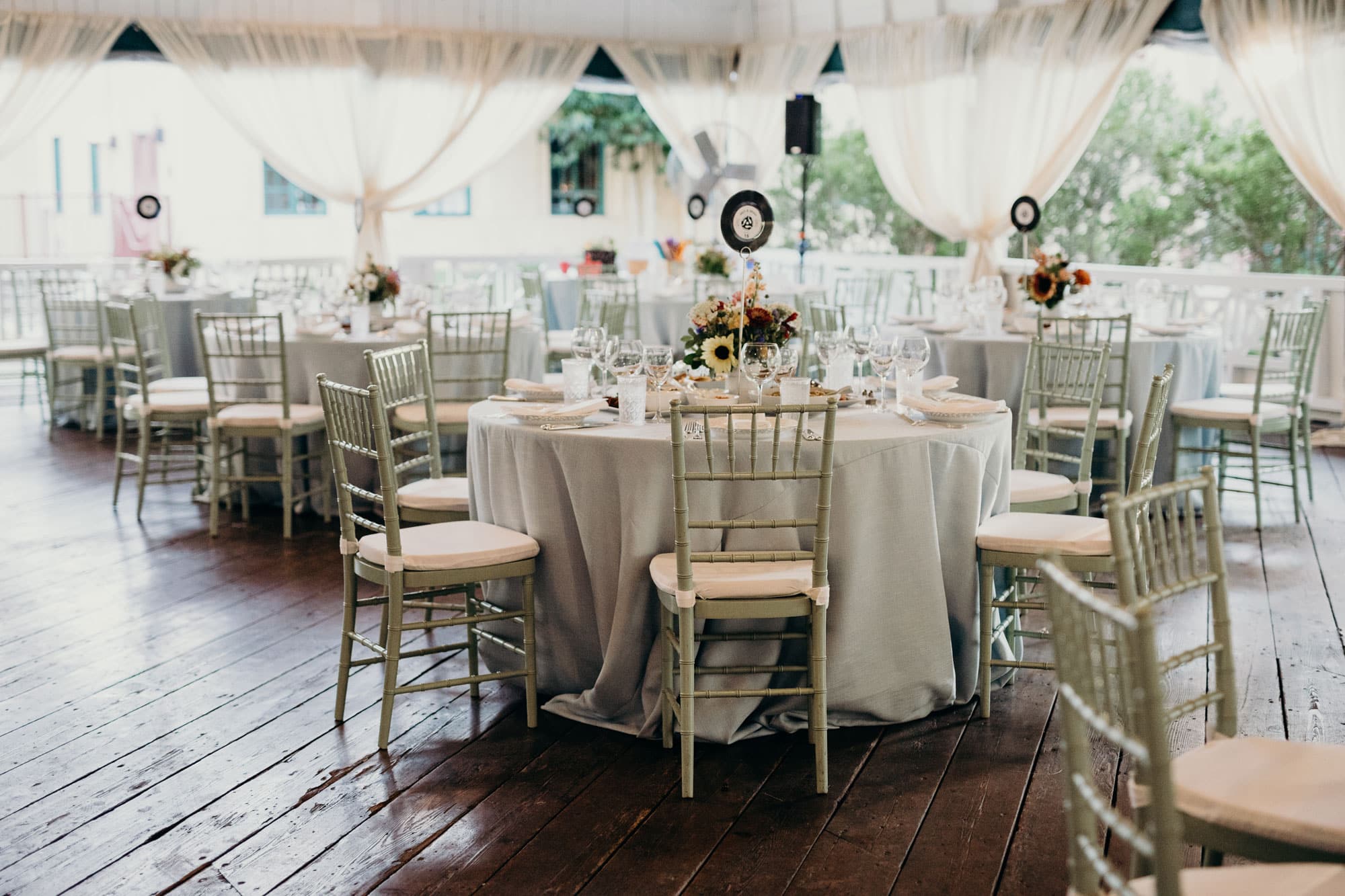 Tell Us About Your Wedding!
Our Event Specialists are ready to help you with anything you need to make your wedding the most personal event it can bem. Complete this form and we'll get in contact with you to answer all your questions and provide additional information.
Q: What can I expect from my Event Specialist as I go through the contract process?
A: Once your Event Specialist has all of your information, they will put a quote together that you should have access to in about 1 week.  Your Event Specialist is available Monday-Friday from 9am-5pm via phone or email and can provide you with up to 3 revisions to your original quote.  After you've signed your contract, your Event Specialist will touch base with you on important dates such as deposits due, rental deadlines, walkthrough (if applicable), and final headcount.
Q: When is my final guaranteed guest count and payment due? 
A: Final guest count is due fourteen (14) days prior to your event date and your final payment is due ten (10) days prior to your event date.
Q: What if I need more than just the Food & beverage for my wedding?  
A: High Point Events & Catering does reserve the right to manage formal rentals such as linens, dinner ware and serving ware.  We are also able to assist with other equipment rentals including tents, tables, chairs, restroom trailers and more.
Q: Is gratuity included anywhere on my contract?
A: Gratuity is always your choice, so it is not included on our contracts.
Q: Can we do a tasting?
A: Absolutely! Tastings are typically offered Tuesday-Thursday at our Clarksburg Office Location.  You can select two (2) appetizers and five (5) menu items from your menu.  The cost for a tasting is $75 for up to 3 people with payment being applied towards the balance of your event once you have a signed contract.
Elvin M.
I worked with High Points Events for my wedding at The Lodge at Seneca Creek in Boyds, MD. From the moment I contacted them to the day of the event, they were very responsive and professional.
Ready to Plan Your Next Event?
If you're ready to plan your next social event, party, or corporate event in Clarksburg, our catering and event planning specialists are here to help! We will take care of every detail from assisting with choosing a Venue, planning, catering, transportation and even cleanup. Contact us and let's get started!