Whether you're planning your first corporate event, or your 50th, High Point Catering will make your job easier and make YOU look good!
We know how critical it is that a Corporate Event go smoothly – a lot is at stake for you as the planner, and for the attendees. These events can be the highlight of the year when organized well. Our team has the expertise to assist you with your 10 person drop-off luncheon, your 200 person awards gala, or a 3,000+ person picnic. Put the details of your Corporate Event in our hands and feel secure that your social, formal or team building event will go smoothly.
We are also able to offer express drop-off orders and disaster relief catering.
How We'll Work Together
We'll provide options that will allow you to decide upon the theme of the event, from very casual outdoor picnics to more formal events. We specialize in upscale outdoor fun and food, but can help you create a formal, elegant event as well.
Once we've set the theme together, we can identify the perfect Venue for the event, from one of our partner venues around the DC Metro area to our own fantastic outdoor event facility in Clarksburg. Corporate event planning can certainly be an undertaking, but rest assured that no matter your event style or size, we have the location for you.
Next… the food. We're known for our savory, well-prepared Barbecue, and also offer options for cocktail parties, authentic Maryland crab feasts, or even formal gala dinners. No matter what your menu requirements, we have you covered. Our skilled chefs will prepare your meal on-site for the best quality food possible.
Leading up to the event we'll work together to be sure all of the details are considered, from transportation for your group through the entertainment for the event. We have all of the rental equipment you'll need.
The day of the event, we'll transport your guests as needed and take care of every detail. Your event will be well organized, the food will be fantastic, and you'll be able to enjoy the food and fun right along with your guests. When the event is over, we'll handle the cleanup.
Here's a look at the types of Corporate Event Planning Services we offer.
Corporate Social Events Planning
Bring Your Team Together!
Any social corporate event is a great opportunity to bring your company together!
Whether it's a company or family picnic, or a holiday party, social events promote camaraderie and allow staff to get to know their teammates.
Our Clarksburg Corporate Event Specialists can assist you with picnics, office luncheons, happy hours, holiday parties and more.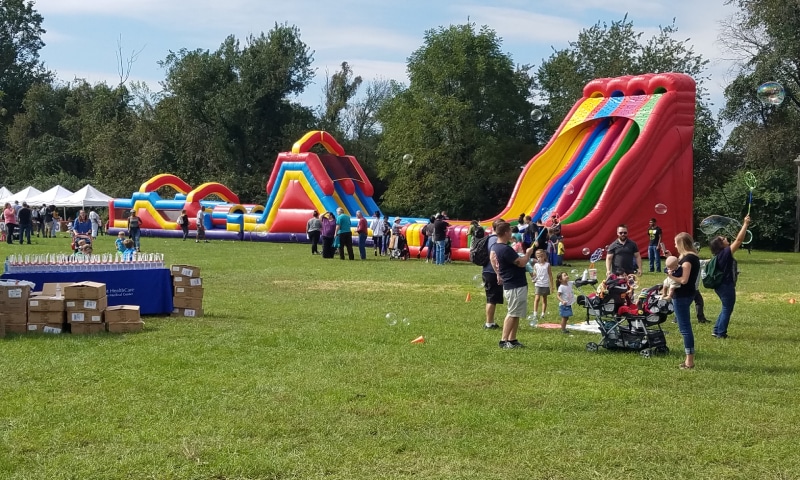 Corporate Formal Events Planning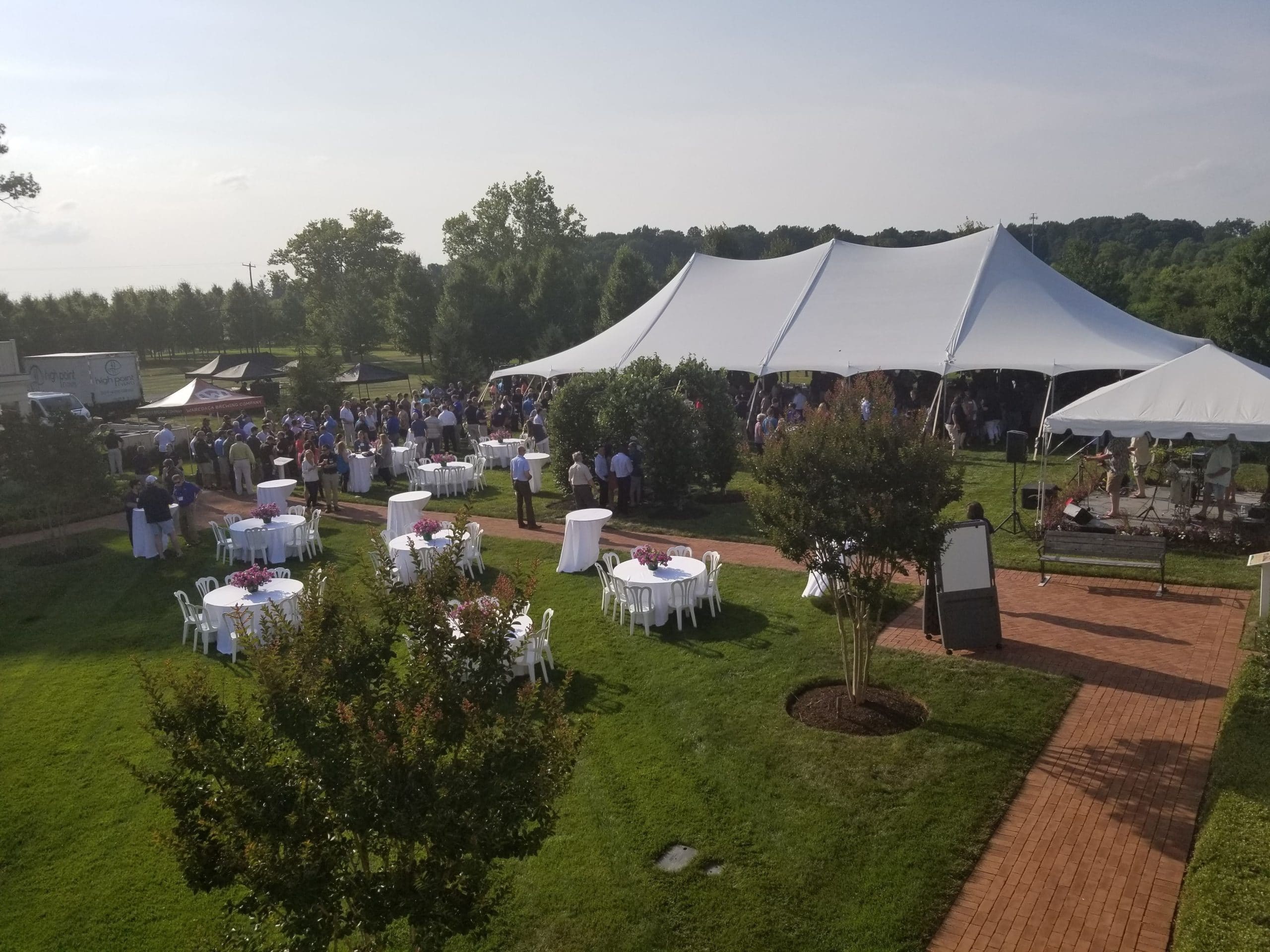 Let Us Handle the Details
Are you adding on the tiny finishing details to your event, or just beginning the planning process and considering theme options?
No matter what stage you are in with your event planning, our Event Specialists are able to assist you with all of your formal event needs. We've catered fundraisers, galas, formal parties, and more.
Let our Clarksburg corporate event planners assist you with themed catering for a formal dinner, traveling and social foods, or anything in between.
We offer team building activities that fit into three categories:
Physical Activity We can bring fun and engaging team building activities to wherever you and your team are!
Creative and Artistic: We partner with a non-profit in Montgomery County to offer Arts-based team building events such as paint nights, Collaborative Murals, and fused glass ornament workshops.
Corporate Social Responsibility is becoming more popular as companies are striving to impact the communities around them.  We can help achieve this goal by partnering you with local non-profit organizations. We will work with your group to benefit the local community while having fun and learning about those that you are helping.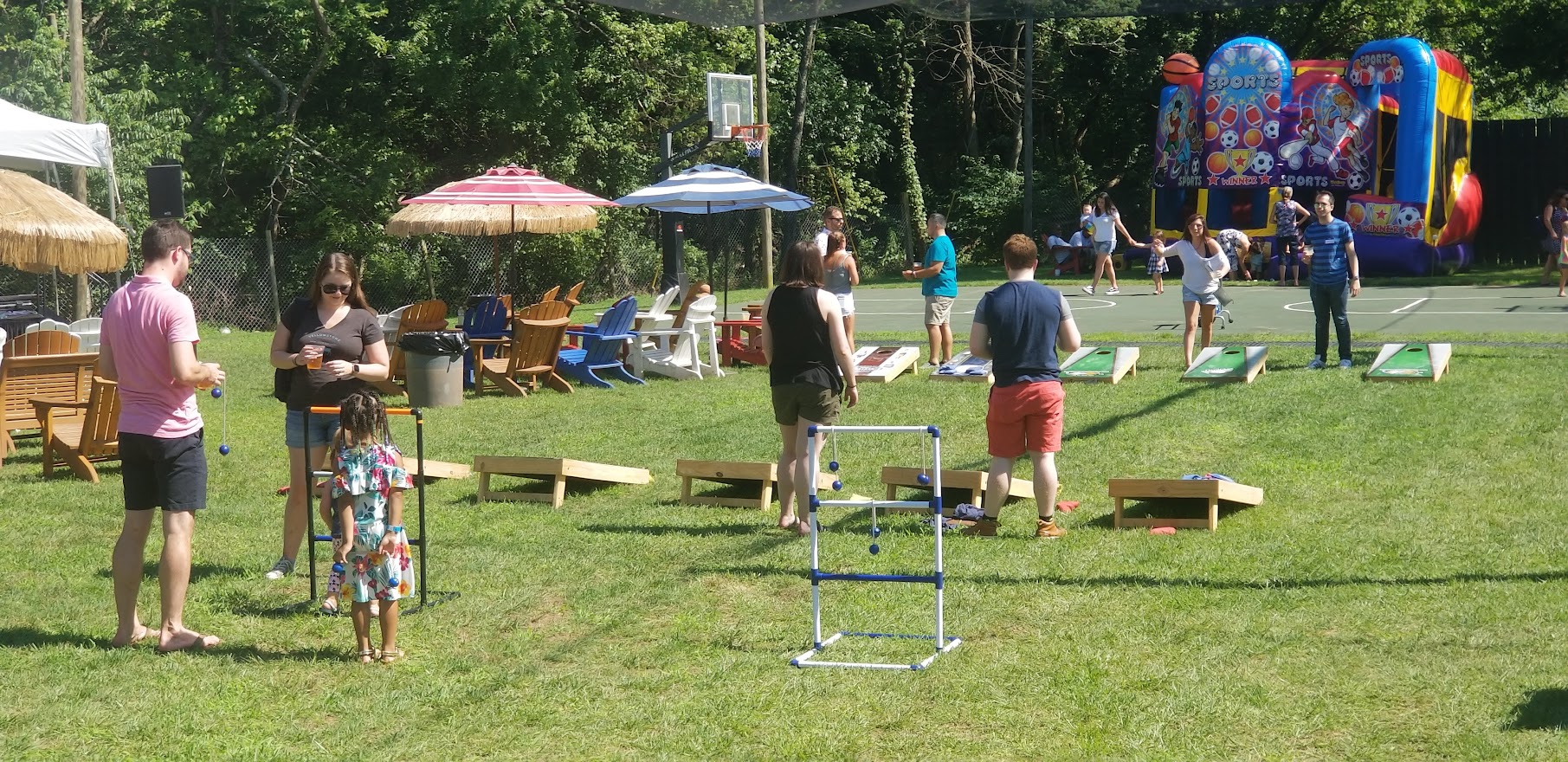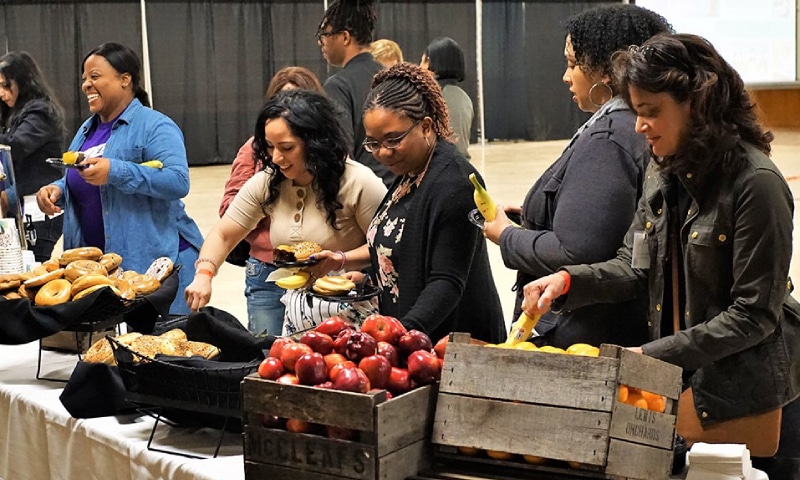 Delivery Where You Need It
Our Express division can assist you with any of your drop-and-go catering needs at your office and other venues.
We can provide breakfast, lunch, dinner, breaks for a meeting or even simple hors d'oeuvres for a cocktail party.
We prepare the food in our kitchen and deliver it straight to your event location, setting it up for you prior to the arrival of your guests.
Emergency Food Preparation
We provide emergency catering and logistics coordination at times of large-scale natural disasters and other emergency situations.
We are fully licensed and insured and can travel anywhere on the East Coast. Our production team can feed as many as 12,000 people three meals a day. We are also able to negotiate rentals to provide all kinds of equipment and staff for staging areas.
Nobody likes to think about disasters. High Point Events & Catering can help you develop a plan to support your employees and volunteers when the next emergency strikes.
Contact our Event Specialists today to prepare for tomorrow.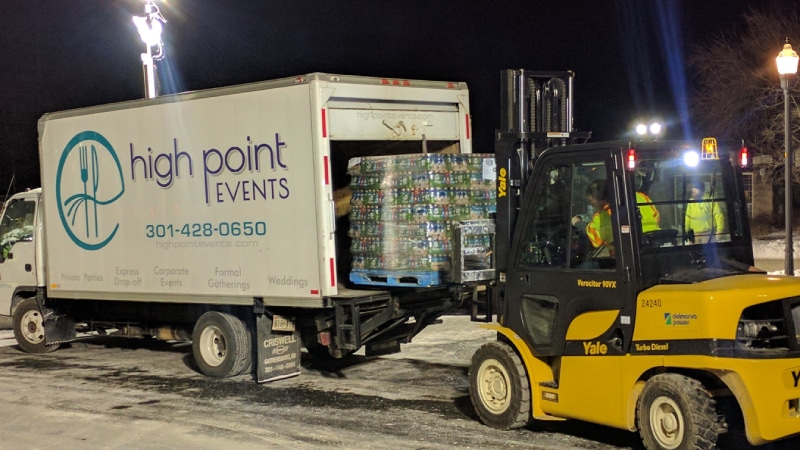 Elissa G.
We had a GREAT event last week at the Columbia SportsPark. We hired Highpoint to cater our mini-golf event. The food was delicious and the staff was fantastic. I can't say enough, except – USE them! You will not be disappointed! I will definitely hire them again for all of my events!
Ready to Plan Your Next Event?
If you're ready to plan your next social event, party, or corporate event in Clarksburg, our catering and event planning specialists are here to help! We will take care of every detail from assisting with choosing a Venue, planning, catering, transportation and even cleanup. Contact us and let's get started!