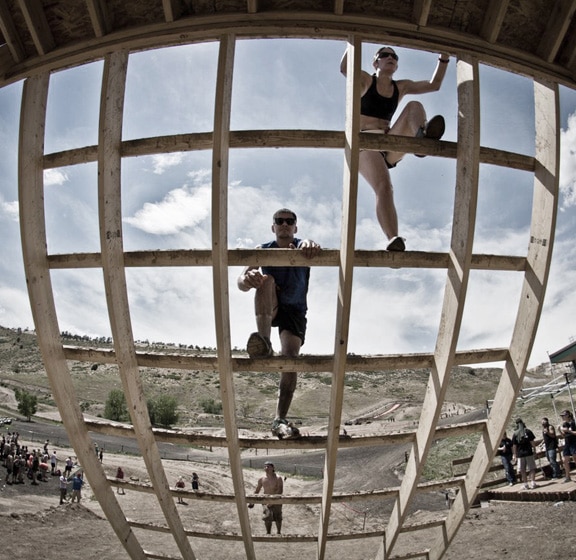 The Zombie Apocalypse is infecting the Washington DC area on April 26! Runners have two chances to outrace the Zombies at High Point Farm on that Saturday: the Extreme, from 9 a.m. until 12:30 p.m., and the Black Ops, which starts at 8:30 p.m.
Which one appeals to you more? The Extreme consists of 3.2 miles, 10 to 12 insane obstacles, and hundreds of brain-hungry Zombies trying to take the three "life flags" you wear as you run for your life. If you'd rather, opt for Black Ops, an awesomely terrifying nighttime obstacle course through 3.1 miles of fire, obstacles, smoke and Zombie-infested darkness. Will you survive the night?
That's what it's all about really. It's not about beating those around you or finishing with the fastest time. It's about surviving! Although…
…if you register as a Zombie, you could be the one attempting to steal human lives as they flee with terror! And you'll get an amazing, movie-quality makeover for the chase.
Baltimore's own Kennedy Krieger Institute is the race's National Charity Partner. Check out how you can help kids with brain disorders and injuries by taking part in the Zombie Run!
Register now at www.thezombierun.com, and receive a 10% discount on the entry fee! Use "HIGHPOINT 10" as the discount code. There are other zombie runs out there, so be sure to look for the word "the" in the URL and the Baltimore/Washington event on April 26. Space is limited, so don't wait to register.