On Tuesday, March 14, 2017, High Point Events & Catering received a phone call at 2:00 pm from Delmarva Power that approximately 40,000 homes were without power and that they would be deploying around 1,000 employees to get that number down to zero. High Point was tasked with providing breakfast, lunch, and dinner for three days totaling a little over 5,000 meals beginning at 5:00 am on Wednesday.
With the help of our wonderful vendors and great staff, we were able to gather all the necessary equipment and food, load up our trucks, drive up to Delaware, setup, prep, cook, and be ready to serve both a hot breakfast along with the build-your-own lunch box in under 15 hours.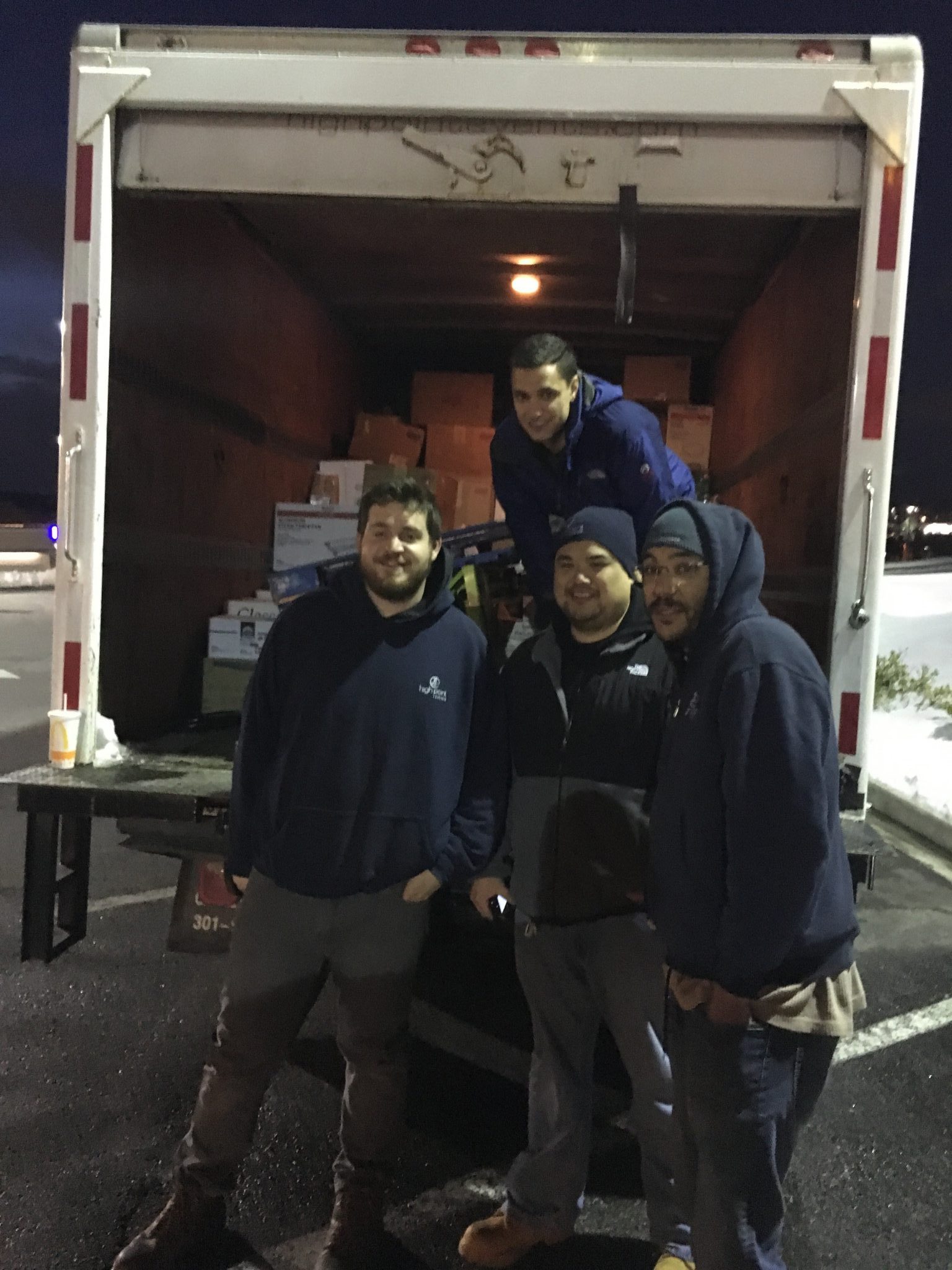 8:00 pm Heading to Delaware for disaster relief.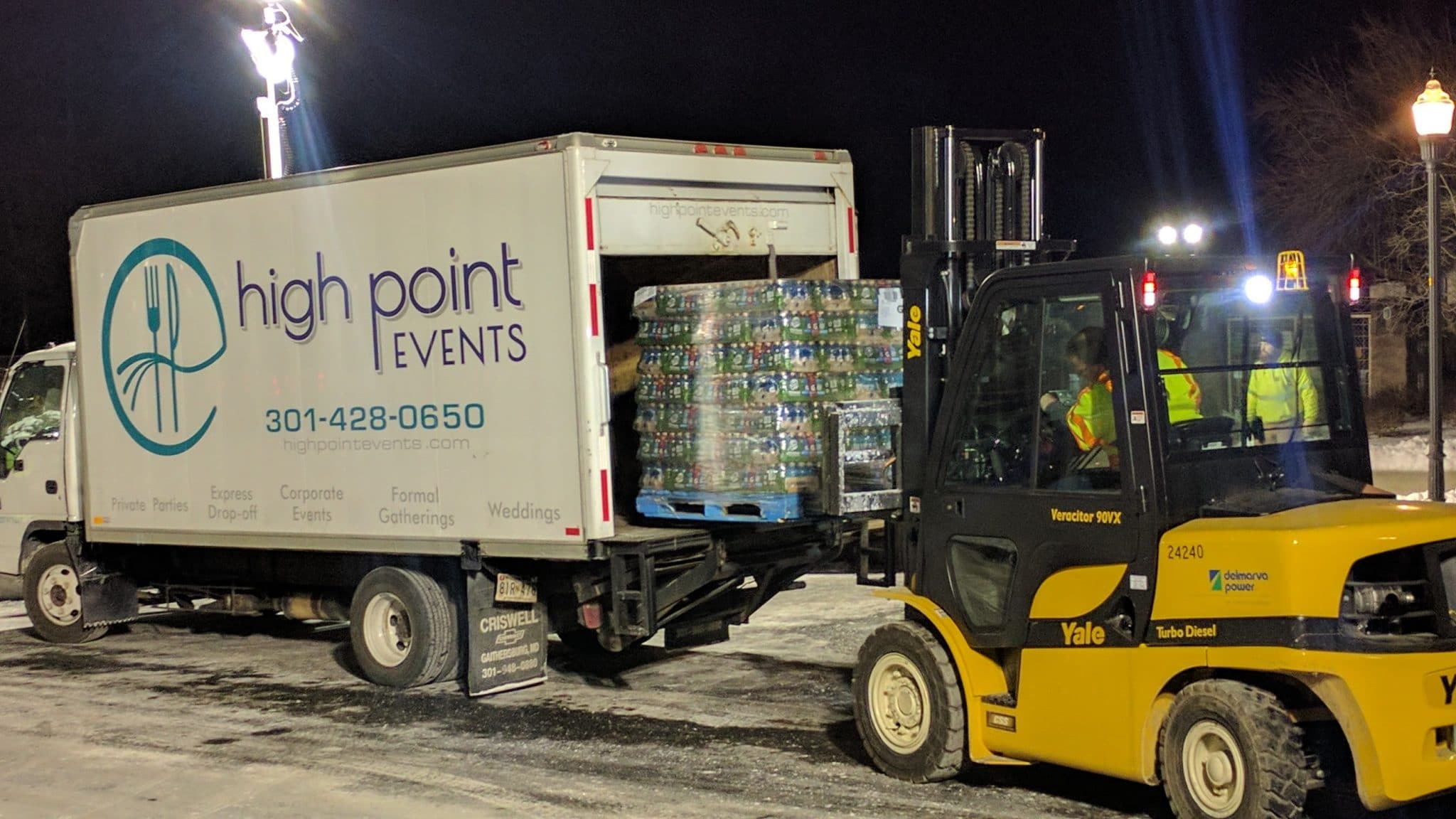 Delivering pallets of Gatorade.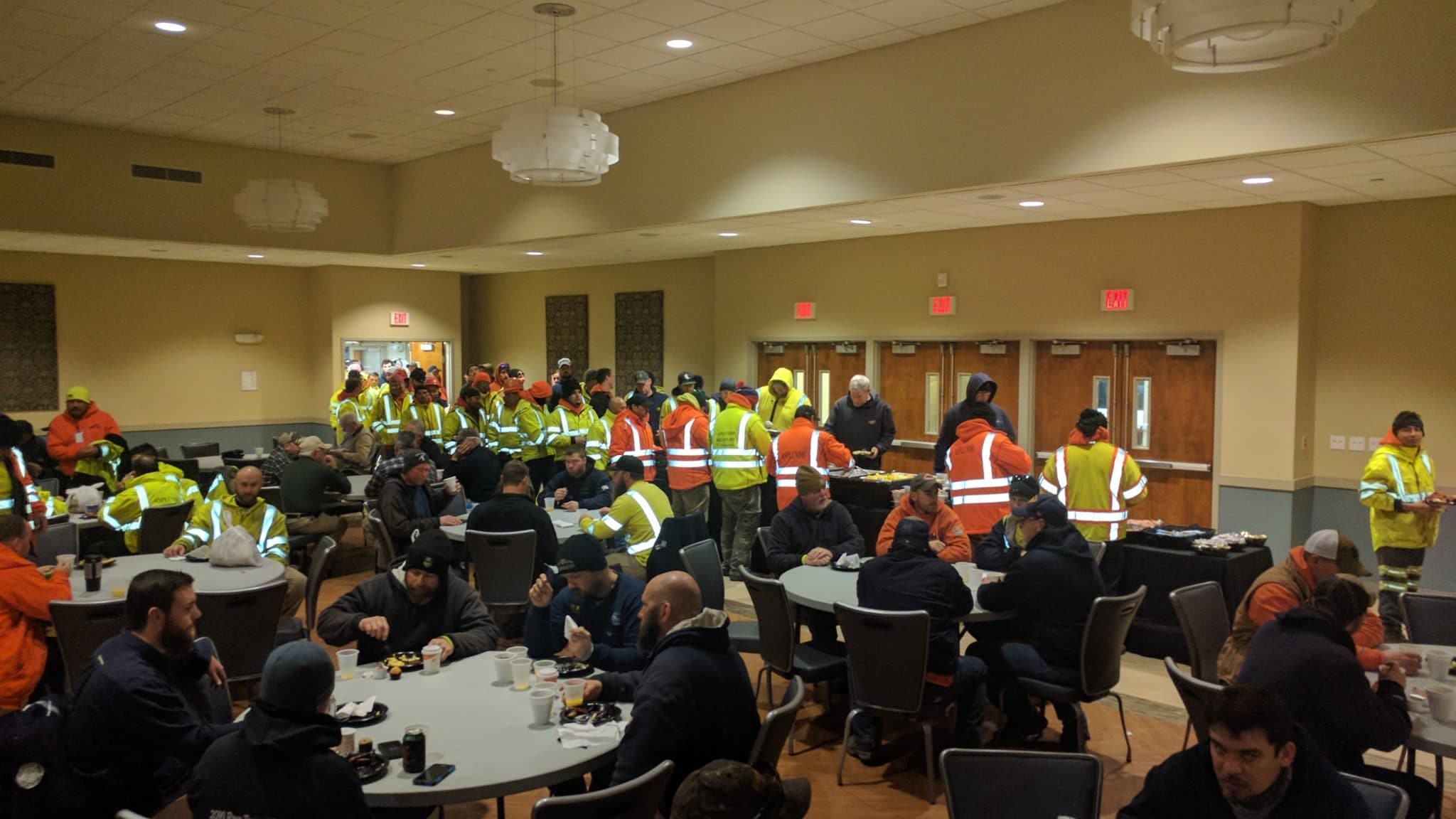 First-day breakfast served at 5:30 am.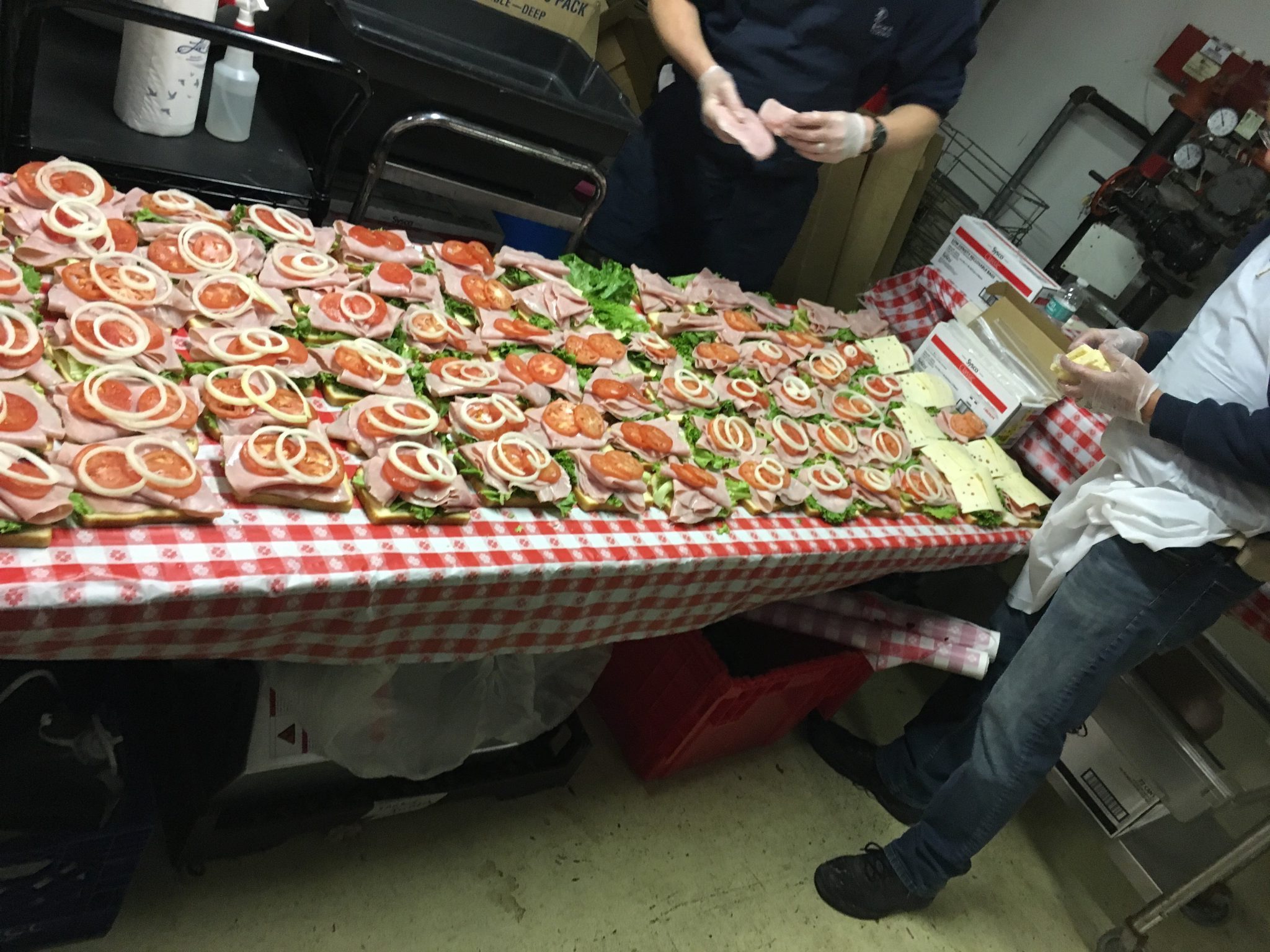 Making 800 sandwiches for lunch boxes.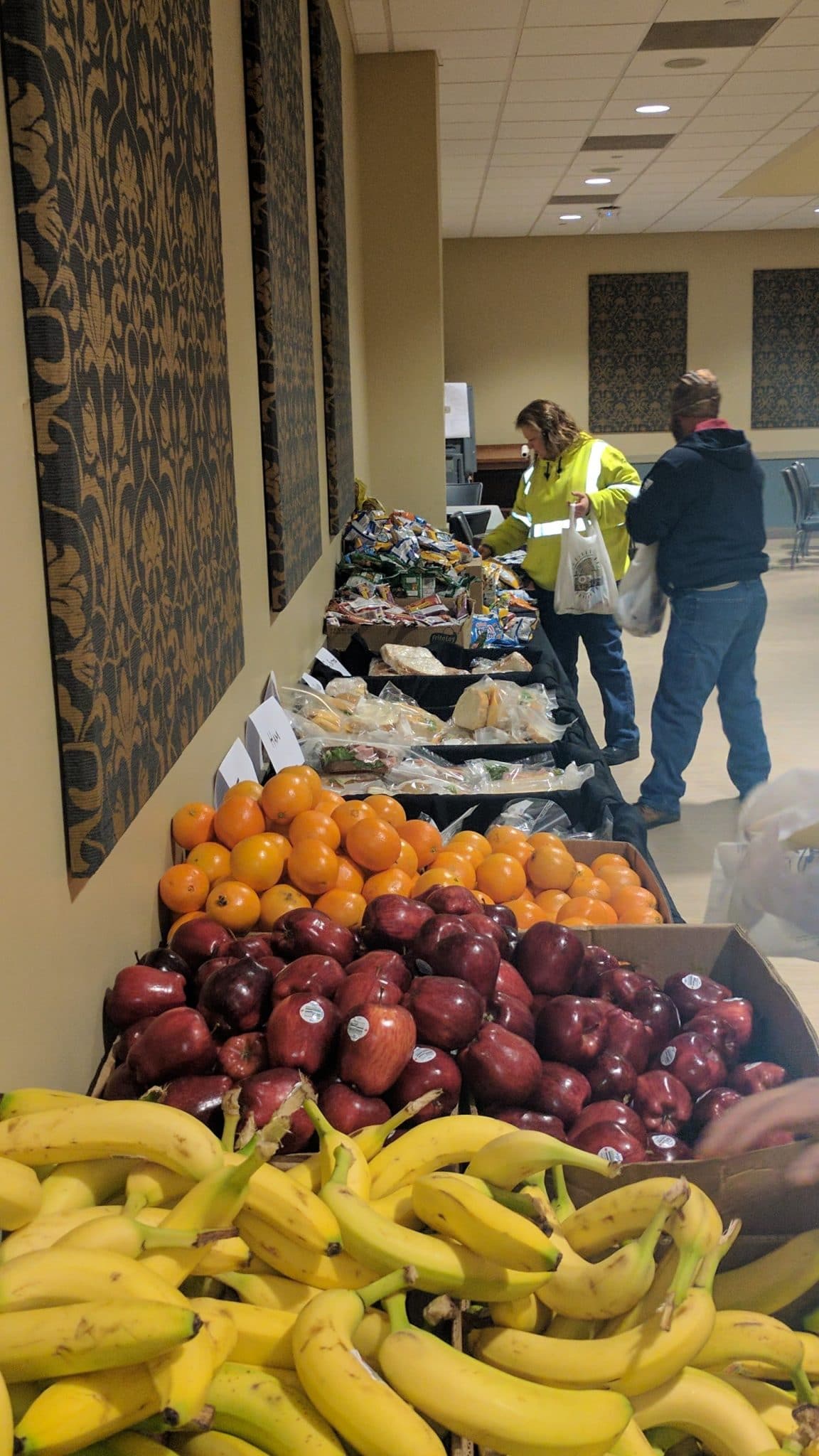 Building your own lunch box.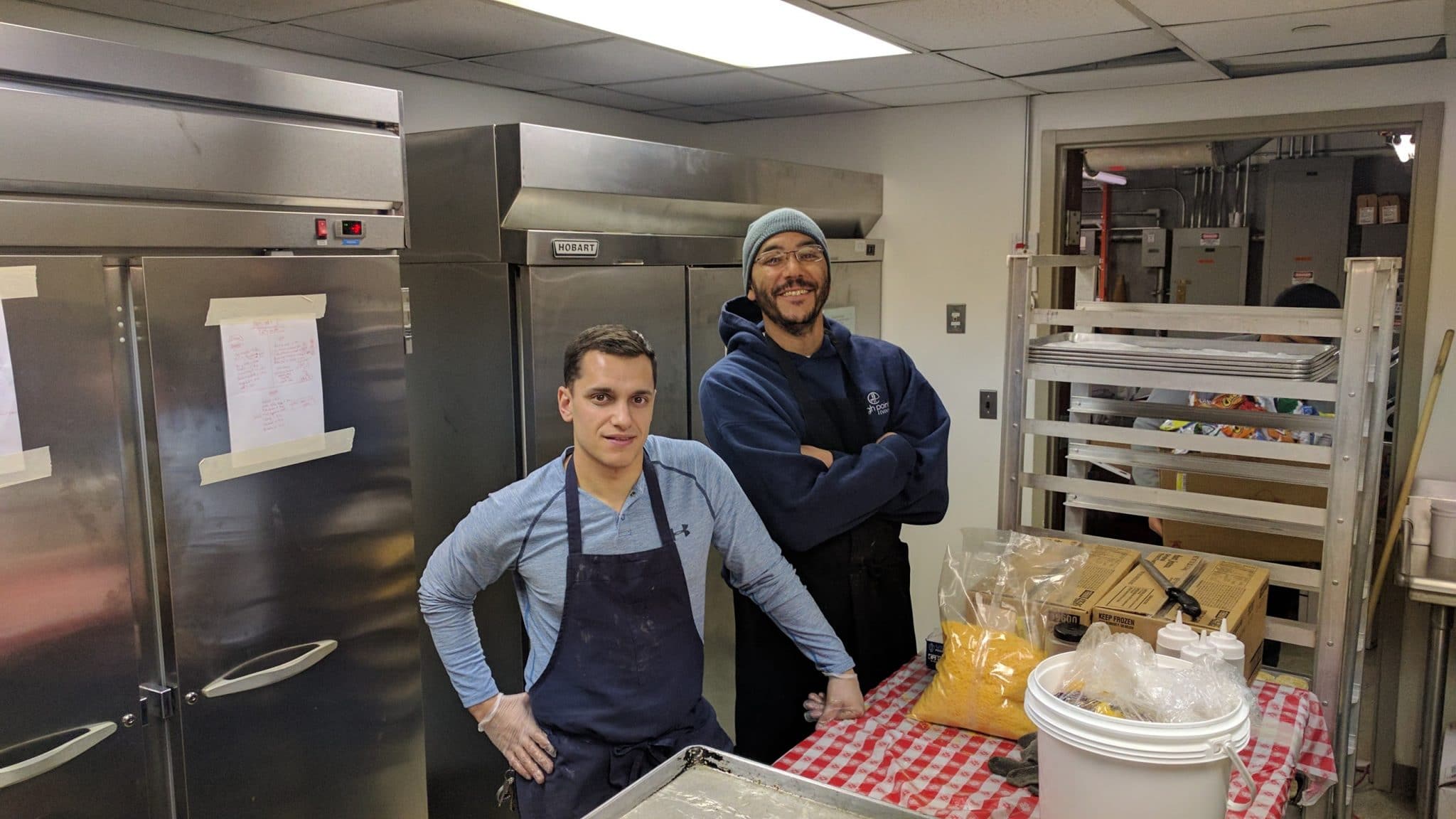 Still going strong after working 12 hours with smiles on our faces.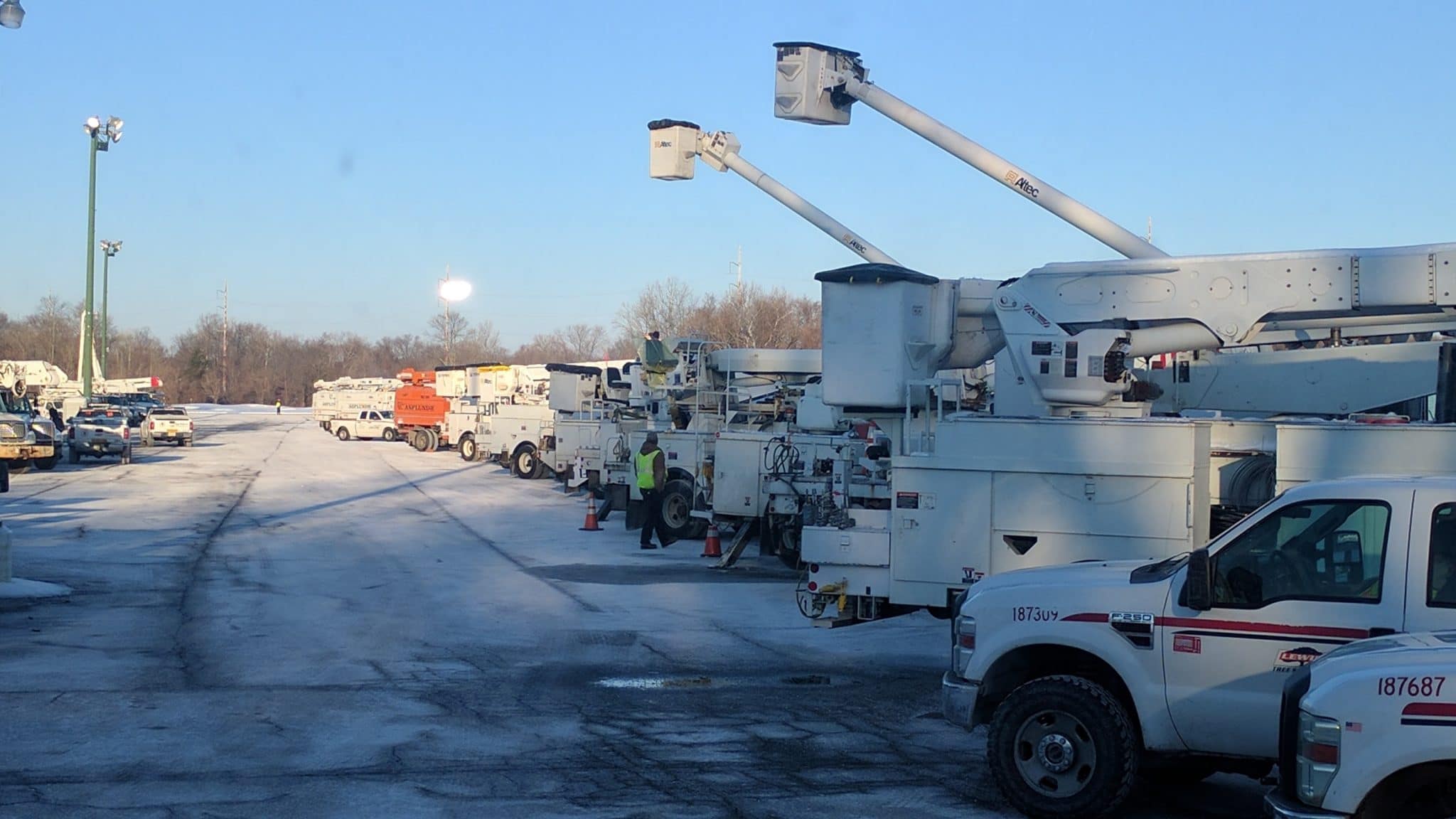 Trucks lined up ready to be deployed.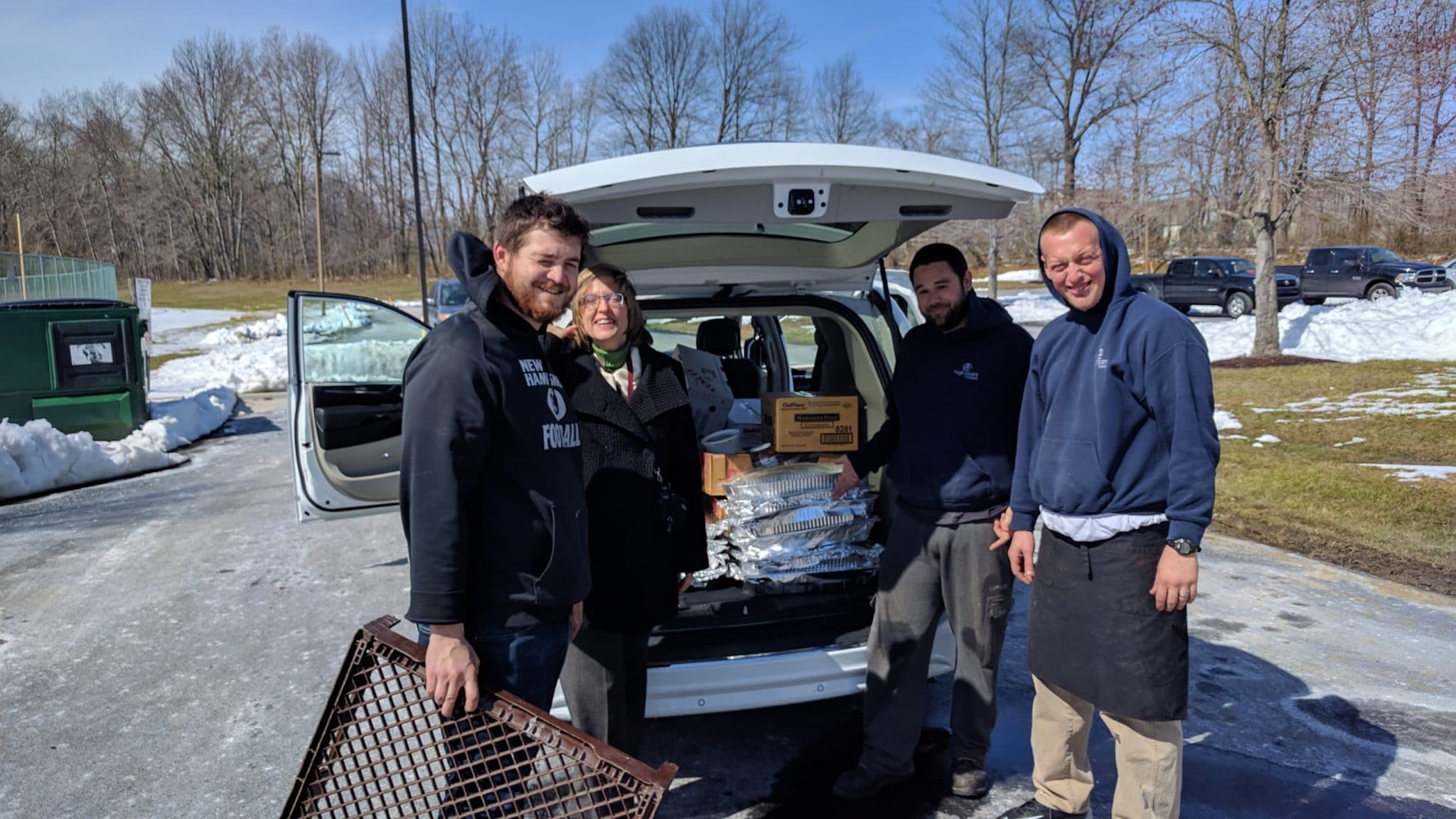 After three days, donating all leftover food to The Ministry of Caring in Delaware.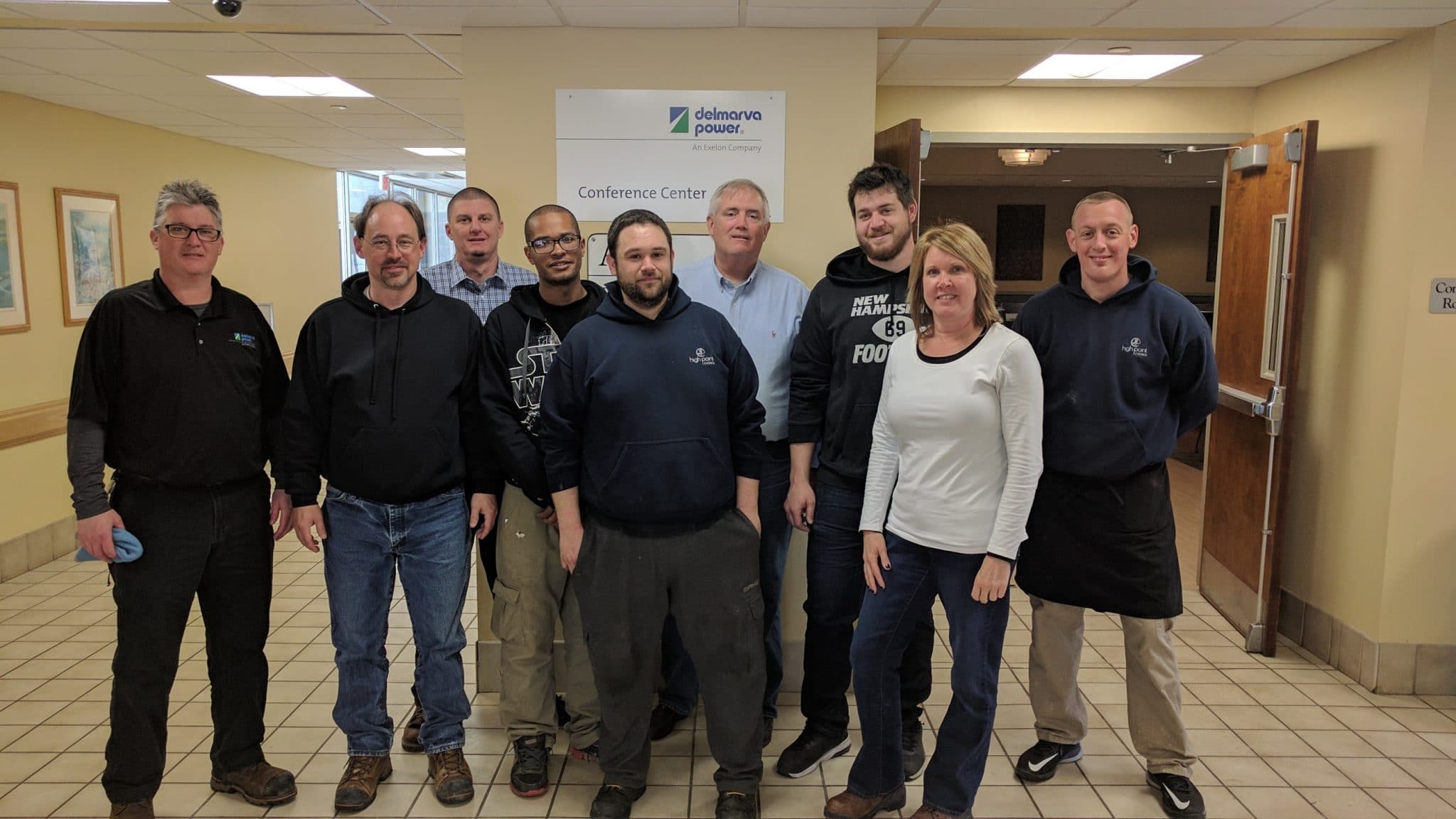 Thank you to Delmarva Power for being fantastic hosts.