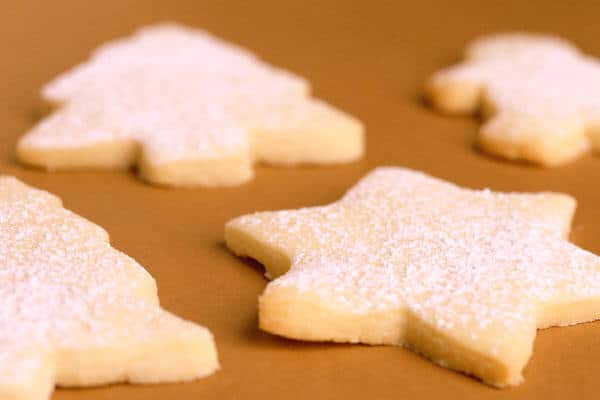 Nothing says the holidays as surely as the scent of newly baked cookies wafting through the house. Whether you start your baking in early November and have cookie freshness down to a science, or whether – like lots of busy folks – the slice-and-bake variety look pretty doggone good by December 20, here are some cookie baking tips representing the collected wisdom of the staff of High Point Events.
Use insulated baking sheets; for example, these from Crate & Barrel or JCPenney. Read the directions for use carefully to get the best results.
Make sure your oven temp is accurate. Buy an oven thermometer for this purpose or check these DIY tips for oven temp accuracy. Even a one- or two-degree variance can make a big difference in your results.
Don't overstuff the oven with baking sheets. If you have more than one in the oven at a time, switch the sheets halfway through the baking time to account for the hot spots that each oven has. And, unless you're a mathematician, it's worth setting two separate timers – one for each sheet.
Be careful about baking two kinds at once – be sure they bake at the same temperature. Picking a temperature halfway between the two temps called for in the recipes is nothing but a recipe for inedibility!
For softer cookies, use solid shortening. For crisper or chewier cookies, use butter. You might also like to experiment with half solid shortening and half butter in your cookie recipe. Make notes on your recipe for future use once you've arrived at an option you like.
If you like soft, chewy cookies with a crispy bottom, put your cookie sheet one rack closer to the bottom of the oven.
If your recipe calls for softened butter, get the butter out the night before. The texture of butter softened/melted in the microwave is different from butter softened naturally and affects the cookies.
For rolled and cut-out cookies:
Roll the dough thinly. If it's too thick, the cookie puffs up too much and the shape is lost.
Refrigerating the mixed dough – even as long as overnight – makes it easier to roll and cut.
The more you handle the dough, and the more often you roll out the same piece of dough, the tougher the cookies will be.
After you roll out and cut each batch of dough, put the scraps in the fridge. Once you've got all your scraps together, roll them once together to make a final set of cut-outs.
Let the baked cookies cool completely before putting on the icing. "Completely" means just that! If you try to cheat and frost them too soon, your icing will run everywhere.
If all these tips don't build your confidence, try one of these Super Easy Cookie Recipes from our High Point staff families or look online for some no-bake cookie varieties.